History and Present Time
Company History
Since its foundation in 1992 the former business association dealt with sales of grinding materials, tools, and power tools. The activity of the association later profiled and the orientation to supplies of quality power tools and machine tools prevailed. In 1996, the association transformed into PROMA CZ s.r.o.
The original supplied product range was expanded and complemented up to the current form, when the company became not only an exclusive representative of the Dutch supplier of power tools of the FERM brand, but also became one of the most important suppliers of wood and metal working machines in the market.
Present Time and Company Development
PROMA CZ s.r.o. is a leading supplier of power tools and machine tools in the markets of the Czech Republic, the Slovak Republic, Poland, Russia, Baltic and other European countries.
The company is the exclusive importer of the Dutch power tools brand FERM.
The supplied machine tools of the PROMA brand are produced in cooperation and their entire production is subject to direct supervision, including the technical development and innovation. This also ensures the compliance with the safety requirements, which is confirmed by CE certificates.
The product range is designed for a wide customer base among home hobbyists, craftsmen, and expert, modelling, and maintenance workshops or medium serial metal producers and wood working operations. The machines find major application also in school and apprentice facilities.
Due to the growing volume of implemented business and the necessity to ensure the trouble free operation of all activities, the need for moving the operation and the background of the company into new sufficient premises arose, which are built in the municipality of Melcany near Dobruska.
Currently, storage, distribution, technical, and administrative buildings are concentrated in an area of over 16,000 square metres. The newly built warehouses increase the capacity and operational capacity of the supplies and allow for better logistic connection of the goods receipt and distribution.
PROMA CZ secures the distribution, the technical and consulting service, namely not only from the central in Dobruska, but also through own branches in Prague, Vyskov, and Ostrava.
The entire product range of the company is supplied via its own shipping service and company shops and also by distribution in the very extensive network of business partners in the territory of the entire Czech Republic and in department stores and hobby markets. All our business partners are trained and capable of providing the customers with all information about the product range or the manners of use of the machines and tools.
The entire system from the order receipt up to the goods delivery into your hands is therefore secured by experienced and willing employees, who will not only handle your request quickly, but also answer your questions and find an optimum solution for you, whether you communicate with us in person, by phone or via e-mail or Internet.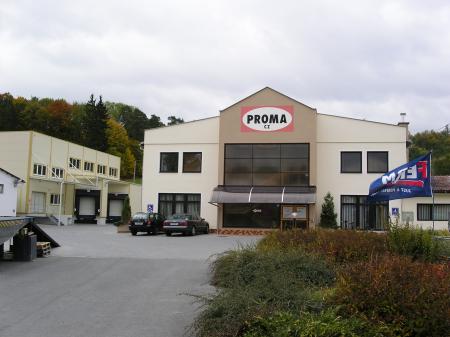 PROMA CZ s.r.o. - Melcany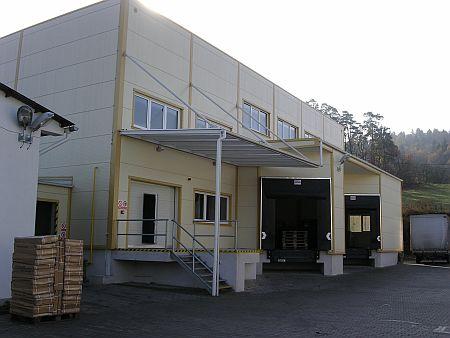 Store - hall Likos